Quite a few different occasions can motivate you to consider the interior design of your home. Maybe you're just moving into a new home, or the changing of the seasons is leaving you yearning for a better vibe where you live.
Whatever the case, you have to decide the scope of your interior design changes. Do you go all out and hire a professional consultant? Do you change your whole home or entire rooms? Or do you make some changes that are small enough to be easy and affordable but offer some tremendous results?
If it's the last one that you're after, then I've got a few ideas you can use. Keep reading to learn 9 of interior tips for 2019 that offer the most bang for the buck: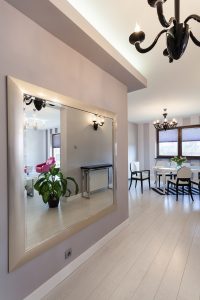 1) Use Paint To Make Rooms Feel Bigger:
Unless you undergo some serious physical home renovations, you're not going to make a small room actually bigger. On the other hand, soft and light colors painted on the walls can make your living room feel a lot bigger than it actually is. You can extend this concept of visual enlargement by letting in all the light you can through the windows.
2) Mirror, Mirror, On The Wall:
Mirrors work great in nearly any room that you want to 'enlarge' visually. This works great in small or cramped bathrooms and powder rooms, but they work even better in rooms with windows where they can reflect natural light coming in. When put in the right spots, they might even help you keep an eye on the kids.
3) An Ottoman Invasion Is Okay:
Nearly any living or bed room can benefit from a light-colored ottoman that has storage space included, which reduces clutter and how much space is used. The right ottoman can be a footrest, makeshift tea table, or just an extra seat when you have company.
4) Soften Your Hardwood Floors:
Hardwood floors are widely considered a beautiful feature to have in many rooms. They're also very easy to keep up. However, they're just not that comfortable during the colder months. Just one throw or area rug in the center of the room can provide a visual center to the room, and it will make the room softer on both your feet and your eyes. Machine-washable rugs make keeping a clean room easier to do. You can even get different rugs for every season so the look of the room never gets stale again.
5) Paint A Bookcase:
If you want some new color, but painting an entire wall or all of them is more than you're willing to do, then consider just painting as single element, like a bookcase. Most bookcases come in dark wooden colors or a cold industrial look. Painting one in any color you want brings a sudden pop of color that brings brightness and new energy to any room in your home. If you want to get really creative, consider wallpapering it. For that matter, you can do the same to fireplace mantles or the head and foot boards of a bed for similar impact.
6) Mix Things Up:
Putting family heirlooms right beside a modern sofa might strike you as wrong, but it's your home and you can do whatever you want. In fact, if you're really going to love your home, it needs to tell your story, reflecting your style and personality. An antique china cabinet passed down through the generations put beside a modern table means every meal can be a celebration of family traditions while new memories are made. Mixing things up doesn't apply to just furniture. You can mix various textures and patterns with one another, and even the affordable with the expensive.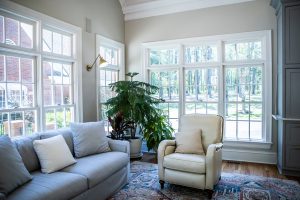 7) Get Some Green Going:
You don't have to paint a wall green, although you can if you want. Instead, you should find plants that you can add to your living space. If you can, put them in every single room. They're cheap accessories, and they bring a lot of benefits. They bring life energy to rooms, and add genuine color. They can also clean up the air in your home by getting pollutants and hurtful gases.
They also absorb humidity, which might make life just a little easier on your air conditioner. While plants do need some upkeep, you can minimize your work with some simple decorative cacti. Alternatively, you can even do some container gardening to start plants early in advance of the growing season. Growing your own herbs and spices indoors also adds delightful aromas to the air.
8) Give Your Kitchen A Hanging Pot Holder:
It only takes a few minutes of looking online to find cheap hanging pot holders. Your kitchen is a great place for some interior design updates just given how important the room is. You likely spend more of your waking hours in here than any other room in your home. Between prepping meals, serving them, and entertaining, nearly everyone that sets foot in your home is going to pass through here. A hanging pot rack can be an elegant element to a room that should be inviting and warm. They're also a sign that a kitchen is a space that is alive and in steady use. Also, the functional aspects are undeniable. Your most commonly used pots and utensils are within easy reach without bending over, and you open more cabinet space for other things. No one complains about having more kitchen storage. Depending on the layout of you kitchen, you can hang one from the ceiling over an island, or just mount one on a wall to make the space both functional and decorative at the same time.
9) Make Wicker Baskets Members Of The Family:
These are a wonderful blend of elegance and economy. They don't cost much, but they can add a rich look to any room, all while adding more storage. Baskets can be used for storing or displaying books, towels, magazines, toys, and blankets, among many other things. Use them in your kitchen to store fruits and veggies, which add the vibrancy of truly naturally color.
Rhonda's Ideas On How To Use Interior Design To Create A Great First Impression On House Guests
As a property owner, you can enhance the appeal of your residence by using inspiring interior décor. Well implemented interior design ideas can help in creating a lasting first impression on visitors who enter a house. Additionally, an aesthetically appealing house can be a great source of pride. This post will discuss brilliant décor ideas you can use to make your residence more appealing.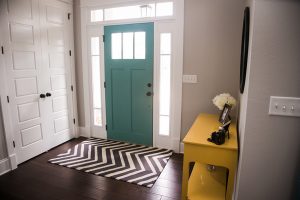 Consider Hanging Pendant Lights With Brilliant And Interesting Patterns
Lighting plays a crucial role in highlighting the décor in a house. You may have brilliant designs but have lighting that does not do justice to the whole ensemble. Using the right lighting can help accentuate the décor inside a house. In a modern house, you should consider installing Pendant lamps as they offer very great lighting. When choosing Pendant lamps for your home, it is best to go for designs that are unique and uncommon. A lamp that is uniquely designed can catch the attention of guests, provoking them to look around the house.
Use An Open Plan Design For Your Foyer
Though you may be living in a house that is not necessarily huge, you can make the residence appear more spacious by using basing your décor on an open plan design. Guests are more likely to get awed by a space that does not look crammed.
Add Some Color And Shine Throughout The Residence
Bright colors and items that have a brilliant shine are highly attractive to the eye. If all the fittings in the house have a dull color, the residence can end up looking bland, dull, and unattractive. You should consider adding fittings that have eye-catching colors such as decorative fittings that are made of stainless steel or brass, crystal accessories such as chandeliers and bronze furniture.
A room that has some color usually looks bright, inviting, and attractive. Colors also add to the beauty of a room. A room with a shine has the capability of mesmerizing people who step inside.
Decorate The Residence With Large Healthy Plants
Plants have a great decorative effect whether they are used on the interior or exterior of a residence. Since most people do not have plants in their homes, adding potted plants in residence can enhance the uniqueness of the décor. For the best effect, you should consider placing the plants in areas where they are highly visible such as in hallways or inside the living room. The best part about using plants as an addition to the décor is that they are inexpensive and they require very little maintenance.
Ensure That Your Walls Are Covered By Wallpaper
Wallpapers can add color to a room and increase the appeal of a space. Instead of blank walls, you should consider adding wallpapers to accentuate other interior design ideas you have implemented in your residence.
If you are seeking to make the room more impressive to guests, you should choose attractive wallpaper designs that have unusual and unique patterns and colors. You can also choose to use abstract wallpaper designs. Abstract wallpaper designs can transform a blank wall into a captivating work of art.
Consider Using White Woodwork
The color white usually provides a great contrast to walls that are brightly colored or dark wooden floors. White woodwork can give your home a vintage look while at the same time enhancing the elegance of a space. The best thing about white woodwork is that it can compliment most of the other colors that you may choose designing the interior of your house.
Use Eco-Friendly Interior Design Ideas
It is the responsibility of every individual to protect the environment. You can give your home an edge by using décor pieces that environmentally friendly. You can also choose to use design ideas that are highly sustainable and environmentally friendly. Incorporating eco-friendly design ideas can make your house look highly unique and appealing.
Consider Adding Displays Of Art In Open Spaces
Art is a great way to express yourself. By hanging pieces in open spaces around your home, you will not only add color and beauty to a living space, but you will also be increasing the value of your property. Guests who visit the house will also likely be awed and impressed if there are exquisite works of art displayed strategically.
Most pieces of art do not come cheap. If you are seeking to accentuate the interior décor in your house through art but you are working on a budget, you can still acquire impressive paintings in bazaars or flea markets.

Use Bright And Inspirational Colors When Designing The House Interior
To make your residence more appealing to visitors, you should ensure that the spaces do not look bland and lifeless. For the best effect, you should fit the house with pieces and items that have complimentary colors. Complimentary colors can make your interior décor standout.
When choosing colors for various items in your house, you should be careful to avoid a clash. If the wrong combination of decorative colors are used in a space, the aesthetic appeal can lower dramatically.
Consider Placing Attractive And Unique Seats Near The Entrance
To increase the appeal of your residence, you can add a couple of stylish chairs, a well-crafted bench or a beautiful coach at the entrance of your home. Furnishings can create a strong first impression on guests. As such, you should be very careful when choosing the chairs to display. If you are going to use more than one chair, ensure that they both have complimentary colors to avoid a clash.
Add A Console To Your Foyer
You can make your house to standout by adding a console table in the foyer or hallway. Since guests to your house will have to pass by the console, you should decorate the table with stylish and unique objects to make the entrance to your house more appealing.
Incorporate Different Unique Designs In Your Living Space
Though this may be a bit expensive, you should consider using different unique designs throughout your living space. For example, you can find a unique piece of decoration and make it a centerpiece for your living room. In addition to this piece, you can add other odd and unique decorations. Guests to your house are highly likely to be awed by the uniqueness boldness in the interior design ideas that you have implemented.
Consider Installing A Hardwood Floor
A hardwood floor usually has a sleek and stylish look that is impressive to the eye. The installation of this type of flooring will no doubt impress any visitors to your residence. If you want the best floor finishing, the hardwood floor installation should be carried out by a highly experienced and skilled contractor.
Are you interested in sprucing up your home without spending an arm and a leg? Consider Rhonda's tips for the best DIY interior decorating. She is a master of making the biggest impact with just a little tweaking.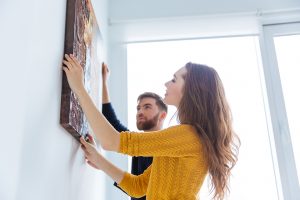 According to Rhonda, one of the most simple changes to instantly add visual appeal to any room is to lower whatever artwork is adorning the walls. Art is best appreciated when it is hung at eye level. In addition, don't feel as if you need to display artwork on every wall in the room. You will find that your space offers something more visually when you cluster art on one or two walls rather than keep the frames spread out.
What about times that require you to decorate a large room, which can be an intimidating amount of space to bring interior design? Rhonda offers a fabulous suggestion. Try filling a room with ample space with large-scale furniture and artwork that matches the amount of square footage that you are working with. If you believe in the philosophy of less is more, go for one massive piece. For example, why not add one huge piece of art over your couch? One focal point, such as this can do wonders in a room that is already quite spacious.
Of course, not everyone can afford sizable artwork. If this is you, don't worry! This is the opportunity to display some DIY skill. Look around your room and select a color that you like, so long as it is not the primary color of the space. Purchase a blank canvas and then paint it the color you chose, using the same paint you would apply to a wall. It will cost you very little, and there is pretty much no way you can mess this project up. If you need extra inspiration, do a Google search on Ellsworth Kelly, a famed abstract artist. Pieces such as this he has created hang in the Whitney Museum!
What about those teeny spaces? Rhonda suggests heading for the door. That's right! Paint it a bold color, such as glossy black, to give the room some instant pizzazz without getting into any valuable part of the home. In addition, this project will take you no more than two hours.
Say you can only turn your attention toward one room regarding interior decorating. How do you help the rest of the house to look amazing? According to Rhonda, you fiercely edit those rooms that are left over. Keep only the essentials each room needs, free of clutter. When the time comes that you can redecorate these rooms, they'll be ready. In the meantime, they'll carry a sense of calm, and you can tell guests that you are focusing on a minimalistic approach.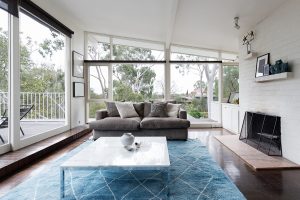 What about Rhonda's ideas regarding the living room? She tells us that it's important for a living space to have a comfy place to sit, a place to rest your drink, and an area for reading a book. Most people settle for the school-dance approach, where every area to sit is against the wall. Rhonda recommends pushing the furniture together and toward the room's center. The occasional table and chair help to create a functional sitting area. This promotes an intimate atmosphere, one ripe for conversation.
As for lighting, bright light can be considered the enemy. A cozy ambiance is possible when one installs dimmers or opts for extra-soft white bulbs with 40 watts. This is a small investment that packs a huge visual punch.
What if you have a room that instantly bores you? Most "blah" rooms are just so due to lack of color. This is a great starting point. Place a rug in the room that you adore. From there, you have a color palette to work with. A modern decor style is complemented with geometric designs, or a multi-colored stripe pattern helps set the tone for a traditional space. Pull the colors you want to use from the rug, and pick up accent colors for your pillows, etc. Rhonda says violet is certainly a gorgeous color to spruce up your space.
Another tip, Rhonda suggests trying. Don't overthink changes. Just try them! Think outside the box. Sometimes moving the blue chair into your green living room can produce amazing results. Be willing to play around and see what works.